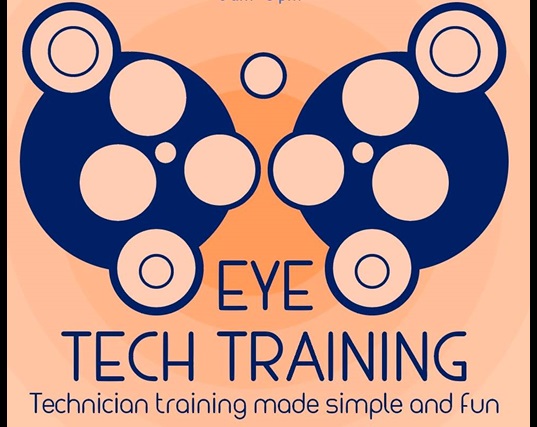 About Eye Tech Training
Eye Tech Training gives Ophthalmic Technicians the skills, tools and support they need so they can improve their patient care. We do this through adaptable programs including customized clinical training solutions.
There are three major aspects to ophthalmic technicians progressing in their skills and their role:
Having the right fundamentals in place through training and certifications.
Being able to work through difficult, practical situations with a trusted guide.
Having resources like a private Facebook group available to draw on as they progress through their career path and seek to improve themselves in their role.
Our training curriculum is based on best practices as set forth by the AAO and IJCAHPO and has also been peer reviewed.
Our Solutions
On-Site Clinical Training

Turn-Key Clinical Training Program

Template Construction

Online CE courses

Online and Live IJCAHPO Certification Exam Prep Courses

Motivational and Customer Service Training Courses and Books Specific to the Ophthalmology Practice

A Handy Pupil Gauge To Assist Technicians in Identifying Pupillary Abnormalities
Our Team
Eye Tech Training was founded in 2011 by Sharon Alamalhodaei, COMT, OSC, and has grown to a team of nationwide clinical training consultants, who all possess the COMT credential as well as additional credentials.